Hotel Info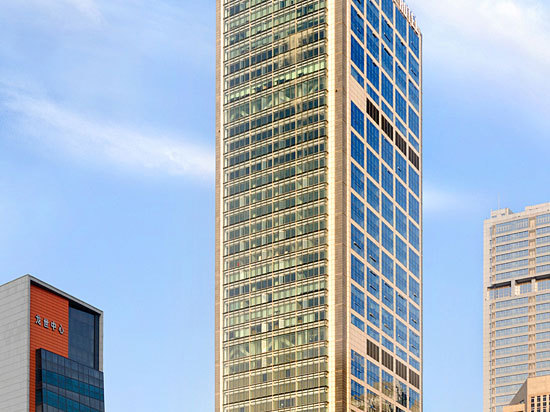 Golden Eagle Summit Hotel (Downtown) Nanjing
is located in the Xinjiekou business district of Nanjing. It is proudly located at the golden intersection of Zhongshan Road and Zhujiang Road in the central axis of the city. Two famous universities of Southeast University, about 5 minutes drive from the presidential palace, Xuanwu Lake and other major attractions; at the same time, the hotel is closely connected to Metro Line 1 and Golden Eagle International Shopping Center (Zhujiang Road). The shopping center gathers many international first-line famous products, G-Mart supermarket, parent-child paradise, specialty catering, etc.
Hotel rooms are clean and comfortable. All rooms are equipped with large-screen LCD TVs, satellite TV channels, high-speed broadband access, floor-to-ceiling glass windows, first-class bathroom facilities and bedding. Butler-style service provides you with the warmth and convenience of office work; VIPs staying on the executive floor can enjoy the professional services of the independent secretary desk and many distinguished privileges.
The small meeting rooms on each floor of the hotel can meet your business needs. The Western restaurant offers you authentic Western and Southeast Asian cuisines, which can accommodate 120 guests at the same time. The lounge offers Chinese and foreign drinks and Western-style pastries with WIFI coverage. Various types and sizes of conference facilities plus professional conference planning and service teams can host various high-end conference events ranging from 8 to 220 people. The gym and indoor swimming pool are great places for sports and leisure.